Ralph Pomeroy Ballroom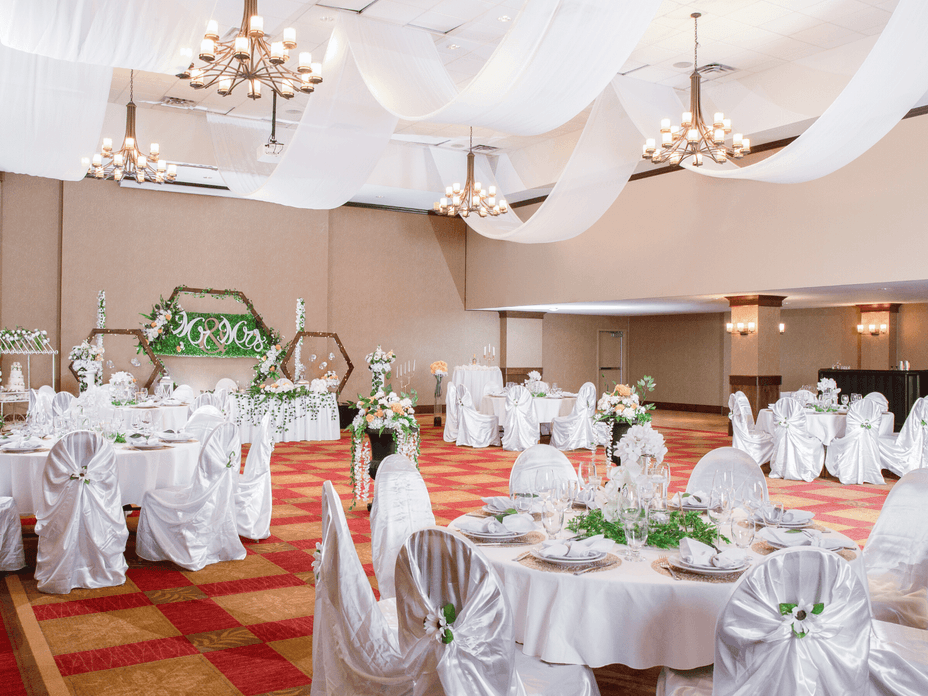 Timeless elegance surrounded by modern décor, designed to create a regal ambiance that is perfect for any BC event. The Ralph Pomeroy Ballroom is richly decorated in modern earth tones, has 20 foot ceilings adorned with contemporary chandeliers, a full dance floor and all the modern conveniences built into the room such as AV equipment, projector screens, Internet, DMX music and more. This room has 7,500 square feet of space and can accommodate up to 400 for a sit down dinner.
The Ralph Pomeroy Ballroom can be split into two rooms.